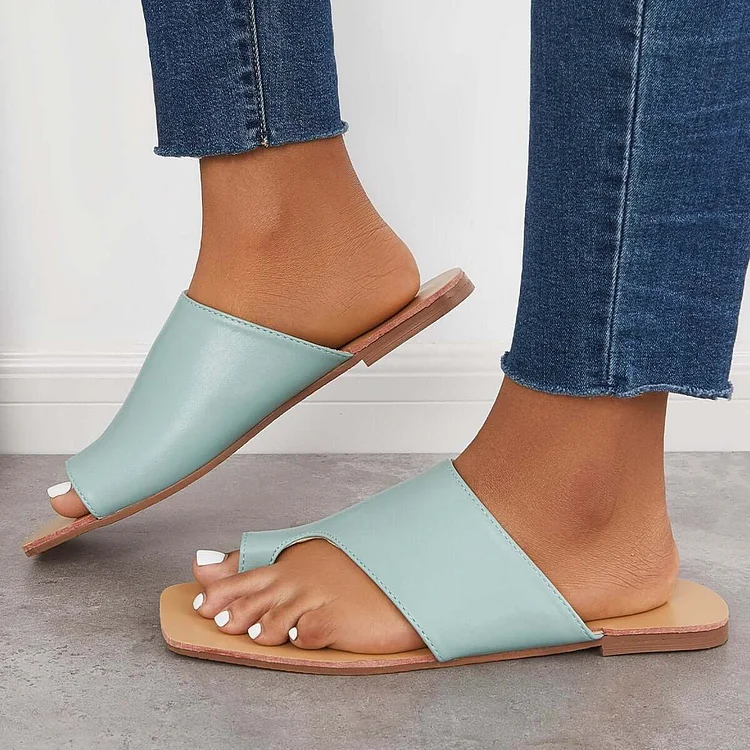 Style: DailyCasual
Type: Slippers
Height: Flat (1cm)
Size Fit: True To Size
Toe: Toe Ring
Material: PU & Rubber outsole 
Rubber outsole of these Toe Ring Flat Slippers have wear-resistant non slip and shockproof Design to stable walking posture for cushioning stability and support. Make sure your shoes can be used for a long time. Perfect for walking around in summer especially for leisure and party.